Melissa Glaser, MS, LPC
Licensed Professional Counselor
Therapist and Psychotherapy Southbury CT – Timeless Therapy
Our doors are always open.
If there's anything we can all agree on, it's that life isn't effortless or painless. Every day we're faced with extraordinary challenges that threaten to overcome us, and sometimes, it feels like all we can do is survive. With obstacles coming at us from every direction, it can take all our energy just to keep going.
We will never give up on you.
We're here to show you that anything is possible and things can be better—You can do better. With the right understanding and life skills, you absolutely have what it takes to deal with hurdles and live a fulfilling life. It might never be a walk in the park, but being prepared for challenging circumstances makes the hard times a whole lot more manageable and the good times all the more enjoyable.
No one needs to face their troubles alone.
Whether you need a guiding hand to help you navigate through rough waters or a specific therapeutic technique, the clinicians at Timeless Therapy have your back. No matter your struggles, we will look to meet your needs and help you fight the good fight. All we ask is that you give us the chance.
Minimize struggles. Maximize potential.
Get a top Therapist or Psychotherapy in Southbury CT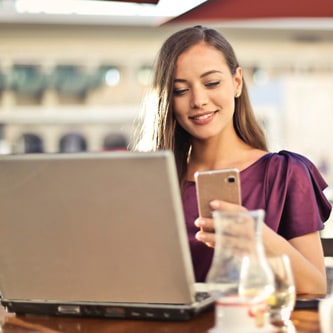 Virtual Therapy
Benefit from therapy in the comfort of your own home.
We offer secure virtual therapy that is as effective as in-person therapy.
Treatment Specializations
Professional Development Workshops
I provide several types of workshops, including:
Community Resiliency Workshop
Health and Wellness for Professional Care-Givers
Facilitating Conversations Workshop for Clinicians
Depression
Anxiety
Life Adjustment
Grief and Loss
Anger Management
Cognitive, Developmental,
and Spectrum Disorders
Strengthening Relationships
Stress Management
Dissociative Disorders
Trauma
Physical, Emotional,
and Sexual Abuse
Substance Abuse
Divorce
Legal Issues
Parenting Guidance
School Related Issues
Socialization
Eating Disorders
Terminal / Chronic Illness